April showers bring May books in this new giveaway hop hosted by
I Am A Reader Not a Writer
and
One A Day YA
. For this hop we will be giving away signed prize packs of all of Walden Pond Press's May releases (Paperback and Hardcover)!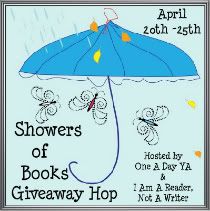 The Hero's Guide to Saving Your Kingdom by Christopher Healy (hardcover)
Four imperfect princes. Four improbable princesses. One hilariously unforgettable adventure. There is a lot you don't know about Prince Charming...
And then...
Juniper Berry by M.P. Kozlowsky (paperback)
Juniper's parents, two of the world's biggest movie stars, have not been right lately. One night, Juniper follows her parents as they sneak out of their huge mansion into the cold, dark woods that surround their house. What she discovers is an underworld that is terrifying and enticing, lorded over by Skeksyl, a creature both sinister and seductive, who can sell you the world's secrets in a simple red balloon.
And then, to celebrate the end of a great trilogy this May...
The complete Archer Legacy Series: The Billionaire's Curse paperback; The Emerald Casket paperback; The Mask of Destiny ARC by Richard Newsome
Gerald Wilkins never considered himself a particularly exceptional thirteen-year-old. But that was before he inherited twenty billion pounds, a Caribbean island, a yacht, and three estates from a great-aunt he never knew. With this fortune, however, comes a letter. One from his great-aunt Geraldine. One that tells Gerald that she was murdered, and it's up to him to find out why.
Best of luck to all who enter!
a Rafflecopter giveaway