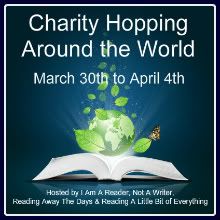 The National Audubon Society started Project Puffin in 1973 in an effort to learn how to restore puffins to historic nesting islands in the Gulf of Maine. At that time, literally all the puffin eggs in Maine were in two baskets -
Matinicus Rock
and Machias Seal Island. Although puffins are not an endangered species (they are abundant in Newfoundland, Iceland, and Britain), they are rare in Maine. The two surviving colonies were very vulnerable to a disaster such as an oil spill, or accidental establishment of predators such as rats or mink.
Project Puffin scientists work on the Maine coast to bring Atlantic Puffins and other seabirds back to islands where they once lived but had disappeared, due to hunting, in the late 1800's. These young and dedicated college students live directly on the islands where the birds nest, and help protect them from disturbances, while studying and banding them. Since 1973, we have restored three puffin colonies, with about 1200 pairs of birds currently nesting, as well as 8000 pairs of migratory Terns, including some on the endangered species list.
In celebration of Project Puffin we have a few great giveaways for you!
Signed copy of Neversink by Barry Wolverton
It's Redwall meets Ice Age in this epic adventure of an un-epic puffin who overcomes his puffinness to save his island home from an evil faction of owls. Barry Wolverton's debut is a fast-paced and funny story that's sure to make Puffins the new Penguin!
Copy of Project Puffin: How We Brought Puffins Back to Egg Rock by Dr. Stephen Kress as told to Pete Salmansohn


With their large, colorful beaks, their upright posture, and their big, dark eyes, it's easy to see why puffins are popular all over the world. But for the past hundred years, puffins along the coast of Maine have been threatened with local extinction. Biologist Stephen Kress decided to try to bring puffins back to Maine with an experiment that had never been attempted before. Stunning color photographs on every page capture each step of this wildlife success story.
DVD of Hoot based on the novel by Carl Hiaasen
Hoot tells the story of the importance of advocating for animals. When the new kid in town discovers that a local population of burrowing owls are about to have their homes destoryed, he teams up with the resident outcast and the school's offbeat tomboy to take on the town and sve the endangered owls.


a Rafflecopter giveaway